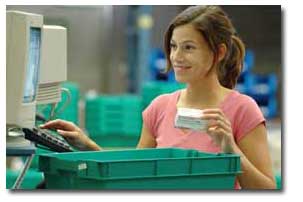 Printronix printers are vital components to PHOENIX Pharma GmbH & Co KG's "Chain of Care." This top German pharmaceutical company maintains its market lead by ensuring prompt and efficient deliveries of medicine and health products throughout the nation. Its leading-edge performance is attributed to Printronix line matrix printers, which have a monthly output capacity of up to 150,000 sheets per printer.
As a full-range retailer, PHOENIX is able to deliver products needed both frequently and on rare occasions. Sophisticated IT processes tightly control the inventory to streamline delivery for customers who need the products as soon as possible.
PHOENIX Pharma's director of technology services, Andreas Schramm, described their mission-critical environment as "not a classic Just-in-Time inventory model with the motto, 'ordered today, delivered tomorrow,' but instead working within an extremely tight time window, from ordering through to delivery up to the arrival of the goods to the customer in a few hours."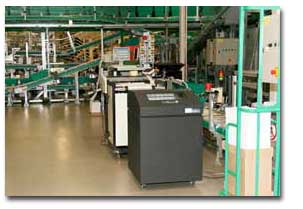 The PHOENIX vendor SA.S.S. Datentechnik installed a trial system five years ago at the company's distribution center in Bad Kreuznach in order to prove line matrix printers were effectively able to replace laser printers.
"Line matrix printers were installed in parallel to the laser printers, which have a high volume output of print products," said Gerd Como, sales director at the German-wide acting SA.S.S. Datentechnik AG from Gilching. "The result was overwhelming. Not only in the robustness and frugality did the Printronix workhorses score high marks, but also in the quality and ease of maintenance – not to mention the unbeatable price per page, which can be reduced even further by using the new ribbon cartridge." "The low cost per page of the line matrix printers became quickly noticeable during high-volume print tasks. The breakeven point for the whole application including the peripheral devices was reached after just two and a half years," said Schramm.
To read the full case study, please visit our web site www.printronix.com.